Digital Charity Pack DLC For Ukraine Announced
Published March 21, 2022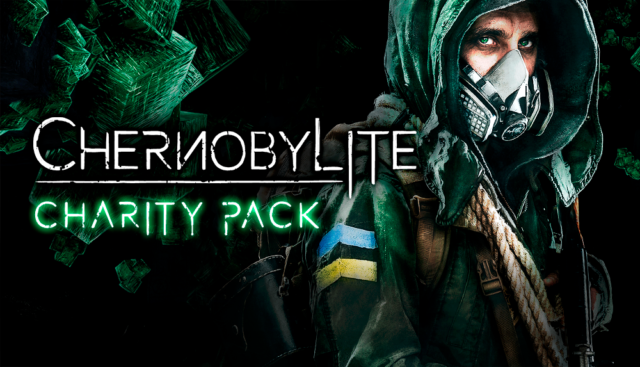 Stalkers!
Today we're launching a Chernobylite Digital Charity Pack DLC. The total net income of The Farm 51 and All in! Games from this Digital Charity Pack will be donated to Ukrainian humanitarian aid projects to directly support victims of the war in Ukraine.
The Chernobylite Digital Charity Pack contains 4 digital wallpapers in different resolutions, 2 posters in .tif format for self-printing, and 1 digital thank you card with signatures from the Farm 51 development team. The pack will be available until March 14, 2023, on Steam, Epic Games Store, and GOG.com.
For purchases made on Steam, the digital charity pack requires owning the base game of Chernobylite but for anyone wanting to support the initiative without having to buy the full game, they can buy the product on the Epic Games Store or GOG.com.
The digital charity pack is priced at $3.99 / 3.99 EUR / £2.89.
The income will be donated to the Pure Heart Foundation, a non-profit charitable organization established in 2013 that works with underprivileged communities with a focus on humanitarian aid and youth projects.